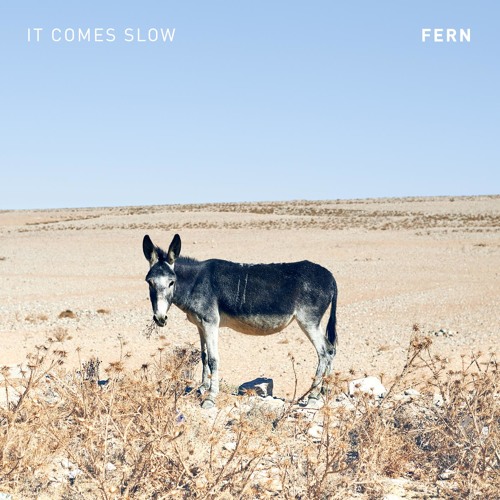 Two premieres in a row?! Chiefly Sounds. is either blessed or cursed. In order to determine the nature of this blog's spiritual endowment, I spent a few hours praying at the shrine of Pitchfork Senior Editor Ryan Dombal and I'm pleased to inform you, reader, that he who gaveth Yeezus a 9.5 also gaveth me a definitive answer, in the form of Fern.
It Comes Slow is Fern's first release, out on Friday, September 4. It's a palliative haze of longing dream pop that's practically tailor-made to soundtrack an indie coming-of-age film's emotional apex. Appropriately enough, it's a slow burner of a debut, continually ascending to a manageable climax, whilst demonstrating some of Fern's leading instrumental and songwriting abilities throughout.
Tender lead vocals usher you through the misty composition without detracting from the pensive arrangement established by surging synth lines and emotive guitar arcs. Rather, there's a delicate instrumental balance captured on It Comes Slow that sets a favourable precedent for the future of this act.
It Comes Slow is out Friday, September 4.